CATERING THOMASTOWN – IQ CATERING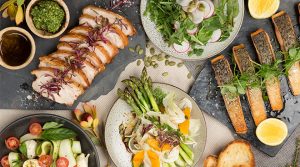 Looking to book a catering service near Thomastown? IQ Catering has been providing catering services for customers in Thomastown and its surrounding suburbs. From small events to big gatherings, we offer a variety of foods that are unique and delicious in every way. Whatever your occasions are, you are sure to get the best foods that you have never tasted before.
Our Catering Services Includes
Wedding Catering Thomastown
Our wedding catering service is ideal for your special day and we provide delectable foods that are sure to satisfy your guests. From a simple finger food menu to a grand dinner menu, we provide sumptuous foods that bring you an extra dose of appreciation.
Corporate Catering Thomastown
Want to impress your clients? Our corporate catering offers great varieties of food including bite-sized meals, snacks, and other foods that are delicious and incredible.
Event Catering Thomastown
Whether it's an indoor event setting or an open-air event setting, our event catering service provides an extraordinary culinary affair to make your event more special and fun.
Home Catering Thomastown
Craving for home-style food for your house party? Our home catering brings you extraordinary varieties of simple and grand foods that have great taste and rich aroma.
BBQ Catering Thomastown
Who doesn't like a plateful of hot and saucy smoked goodies? Our BBQ catering provides finely smoked BBQ platters for your intimate house parties and gatherings.
Buffet Catering Thomastown
When it comes to buffet catering, it's all about variety. Our buffet catering is the ideal option for you when you want to play with different flavours and foods that your guests would enjoy. Our chefs play with different ingredients and come up with as many interesting dishes as possible.
Finger Food Catering Thomastown
Want some tasty nibbles to hog on? Our finger food catering helps you to have as many creative dishes for your guests and make you occasion a fun-filled one.
If you are planning to book a catering services near Thomastown, Call IQ Catering @03 9455 0818 and talk to our chefs today.