CATERING CAMBERWELL – IQ CATERING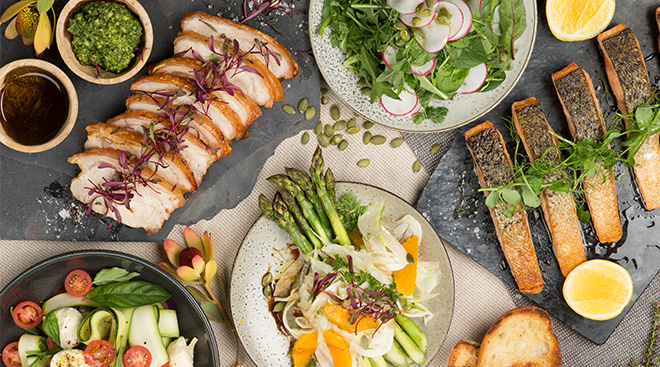 Good food plays an integral role in all special occasions. That's why people invest a lot of time and effort to bring the best food on the table. Whether it's a birthday party or a house party or your wedding day, hiring the right food catering service makes your special occasion remarkable. As one of the best catering services in Melbourne, IQ Catering has been providing catering services across Camberwell and its surrounding areas.
Our Range Of Catering Services Includes:
Wedding Catering Camberwell
Weddings are often judged by taste and quality. As experts in wedding catering services, we can make your big day more special and organised in every way.
Corporate Catering Camberwell
We also provide corporate catering for corporate events and business get-togethers. Whether it's a morning buffet or sit-down lunches or intimate dinner, we can discuss with you the menu, and can make your event incredible.
Event Catering Camberwell
To make your event even more successful, we provide creative menus that are relevant to your event theme. We provide versatile dishes based on your event menu and make it extra special in every aspect with our customised event catering service. We deliver our event catering service for all types of events.
BBQ Catering Camberwell
Who doesn't like the smell of hot BBQ's? Our BBQ catering services help people to have small parties at home without having to spend time inside the kitchen. We also offer customised BBQ catering services for your parties, get-togethers, and all the other types of occasions.
Home Catering Camberwell
Hosting a house party? Our delicious varieties of foods will amp up the party, and your guests will be thrilled to taste the exciting dishes. Our home catering team ensures that your guests will surely have an unforgettable food experience at your house party.
Buffet Catering Camberwell
What's in your buffet? Let your guests gorge on the buffet, and take pleasure in tasting different foods. Our buffet catering offers a wide variety of creative dishes that delight your guests.
Finger Food Catering Camberwell
With finger food catering, you can have endless treats. From creative bite-sized meals to crunchy munchies, our finger food catering service provides a wide variety of scrumptious foods, which are perfect for all your informal parties.
Are you looking for a catering service near Camberwell? Call IQ Catering 03 9455 0818 and talk to our chefs today.