Catering Clifton Hill – IQ Catering
Looking to hire a catering service? At IQ Catering, we strive to provide delicious foods to a wide variety of occasions and ensure they are perfect in all aspects. Whether it's a small gathering or a high-profile event, we make your occasion end in a delicious way. As the preferred catering service in Melbourne, we have been providing high-quality catering services for customers across Clifton Hill and its surrounding suburbs.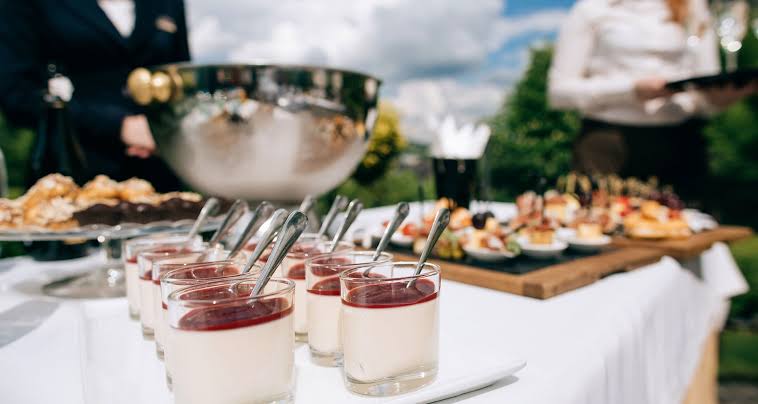 Our Catering Services Includes
Wedding Catering Clifton Hill
Our chefs are not just chefs, they are culinary artists. They create innovative dishes that taste absolutely delicious, and it is impossible to stop your guest craving for more. From a simple brunch menu to a large-size lunch menu, our wedding catering service aims to provide a unique food experience for your guests.
Corporate Catering Clifton Hill
Let your clients taste magic. Our corporate catering service caters to corporate events of all types and sizes. Our skilled chefs will have their hands running to provide the one-of-a-kind experience for your clients and business partners.
Event Catering Clifton Hill
We can help your every event unique with our event catering service. Our multi-course dinner menus, lunches, finger-foods will make a bold statement in your wonderful event, and you're sure to win your clients.
BBQ Catering Clifton Hill
No one can hide their love for BBQs. As experts in BBQ catering, we help you create amazing memories with our hot smoked BBQ's. We can also provide you with some spicy dips along with these to make your intimate party end incredible.
Home Catering Clifton Hill
Throwing a party at home? Our home catering is the best bet to provide your guests with amazing cocktails, finger foods, and signature home-made dishes. Our home catering service provides a variety of totally irresistible foods, and you could hear the slurping already.
Buffet Catering Clifton Hill
We won't let your guests predict what's inside the buffet. Our buffet catering is known to provide innovative dishes, which you never heard or tasted before.
Finger Food Catering Clifton Hill
What's your favourite finger food? You name it and we bring it. Our finger food catering intended to provide unusual and interesting finger foods where people just can't stop with one nibble. We offer endless treats with different flavours, and your guests will be delighted.
If you are planning to hire a catering service near Clifton Hill, Call 03 9455 0818 and talk to our chefs today.