Catering Macleod – IQ Catering
IQ Catering, one of the leading providers of catering service in Macleod, has built a reputation for providing high-quality foods at the most competitive prices. We have put together our extensive years of experience and expertise to become a prominent choice for our customers across Macleod and the surrounding suburbs.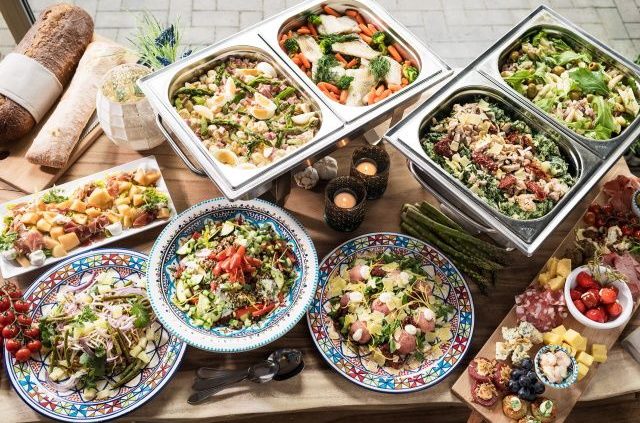 We Specialise In:
Wedding Catering Macleod:
We understand that wedding catering should be planned to suit the style of a wedding and the venue. That's why we work with the brides and the grooms to create bespoke menus for their big day.
Corporate Catering Macleod:
Corporate catering is one of the prominent services that we offer to our customers. Since our inception, we have catered for numerous corporate catering events and have provided the most delicious recipes and the best quality services not only in Macleod but all over Melbourne.
Event Catering Macleod:
If you are organising a private party, you will not go wrong with our event catering services. Our experienced team will serve you with a smile and cover all the aspects of your event to make it a memorable one.
BBQ Catering Macleod:
Whether it is a birthday party, wedding, anniversary or just a get-together party, you can create a long-lasting impression on your guests with our BBQ catering services.  Our freshly cooked BBQ recipes are ideal for both outdoor and indoor events.
Home Style Catering Macleod:
Want to turn your upcoming event from the ordinary level to an extraordinary one? Why not try our home party catering? Be it a cocktail party, a business meeting, a private party, luncheon gathering or any other special occasion, our home style cooking approaches will make your event a huge success.
Buffet Catering Macleod:
Whatever the budget or the size of your event, buffet catering is always a popular option for all kinds of occasions. Our experienced chefs combine the freshest and the best ingredients to come up with a delicious bespoke menu for your event.
Finger Food Catering Macleod:
If you would like to serve your guests some tantalising burgers, delicious sweets or yummy canapés, our finger food catering will be a perfect option. We specialise in preparing some savoury delights that will definitely be loved by your esteemed guests.
Are you eager to try us for your upcoming corporate or office catering event? Call IQ Catering at 03 9455 0818 and schedule an appointment today.