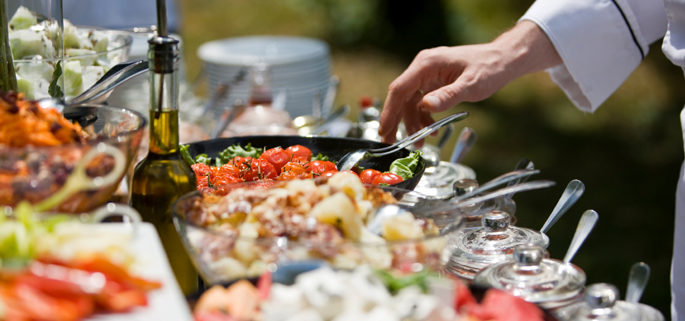 Whether you are organising your engagement party, wedding reception, anniversary party or fundraising gala, the food you serve is the biggest factor in determining the success of your event. To make your special occasion a memorable one, choosing the right event catering Melbourne company is essential. Here are some qualities to look for when you are looking for a professional caterer for you.
Willingness To Prepare A Personalised Menu:
The food you serve should match the event you are planning to organise. The catering company you choose should be able to prepare the menu that reflects your requirements. If you have any ideas in your mind, the company must be flexible enough to add to their menus.
Must Accept Menu Changes And Special Needs:
Every business requires a bit of give-and-take to please their customers. With this said, the catering Melbourne company should extend their wings to attentively listen to your needs and accept menu changes and special accommodations even in the last minute.
Be Knowledgeable:
The best catering company is one which has extensive knowledge on the latest trends in food preparation and presentation. They must also be able to meet the dietary requirements of your guests and serve exquisite food to their liking.
Familiar With Buffet & Sit Down Catering:
Not all of the catering companies offer both buffet and sit down catering services. If you are planning a small party, you can choose a buffet catering Melbourne service. To serve a large group of guests, sit down catering may be the right choice. No matter the number of guests you have invited for the event, it is recommended to choose the company that offers your preferred type of catering service.
Here at IQ Catering, we offer professional catering services to businesses and household customers across Melbourne. From private catering to corporate catering Melbourne, we handle it all with the commitment to providing the best services at the most competitive prices. If you have a question for us, we would invite you to give us a call on 03 9455 0818.
https://www.iqcatering.com.au/wp-content/uploads/2019/05/new-jersey-event-catering.jpg
400
685
admin
https://www.iqcatering.com.au/wp-content/uploads/2016/07/Logo.png
admin
2019-05-07 06:18:04
2020-07-21 03:57:27
Top Qualities To Look For When Hiring A Professional Catering Company