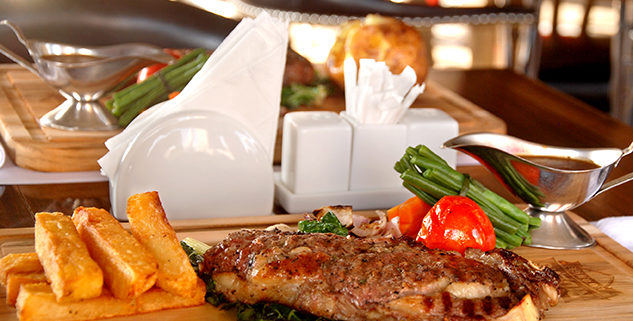 There is no one-size-fits-all solution for the foods to serve on different occasions. The right foods to serve during the wedding are perhaps not the best to serve in a corporate catering. So, it is your responsibility to be creative when choosing the right food for the right occasion. Here are some culinary ideas you can incorporate in your upcoming event to make it memorable.
School Events
We all know that kids are not big fans of foods on the healthy end of the diet spectrum and would very much prefer fast foods over veggies. But fruits and veggies must be present when organizing school special events. The secret lies in how you present the fruits where you can have them cut to fun shapes. But also gift the kids with some tasty beef and cheese burgers.
Weddings
When organizing your wedding, you want everything to be just right, and nothing so much so as the choice of food. Having steak and prawn on the menu will certainly have your guests talking about the wedding for days on end. And for your guests who would prefer a vegan diet, at your wedding catering should have the tasty prawn macaroni and cheese. Not forgetting the centre of attraction; the wedding cake. Have yourselves a three-tier wedding cake to represent the love you share with each other.
Cocktail Parties
Cocktail parties exude sophistication, and this should also come out in the choice of food. One way is by having finger food items and so this is the perfect place to serve mini burgers and tacos, shortbread with baby basil and fig jam, and some nice beef Carpaccio. To add that wow factor, you can present the food items in different food stations, each having an individual theme.
Corporate Dinners
Heavy feeding is not the true purpose behind corporate dinners, and neither is heavy drinking. Corporate dinners are a way of letting co-workers get their guards down and get to know each other over a snack. So, your choice of food when organizing a corporate dinner should focus on cakes, popcorn, beverages, a nice dessert, and perhaps some nice mini burgers.
With over 15 years of experience in catering, IQ Catering Melbourne is the number-one choice for hundreds of people for their catering needs. Plus, we have an extra trick up our sleeve; we know the perfect food to serve on any occasion. So, hit us up when looking for corporate catering for that corporate dinner, birthday catering for that birthday party, or home catering for that fun tea party.
https://www.iqcatering.com.au/wp-content/uploads/2018/09/1530040960All-meat-at-Riders-Lounge-is-prepared-at-the-right-heat-and-with-fresh-spices.jpg
421
633
admin
https://www.iqcatering.com.au/wp-content/uploads/2016/07/Logo.png
admin
2018-09-26 10:21:39
2020-07-21 03:57:28
The Right Food for The Right Occasion